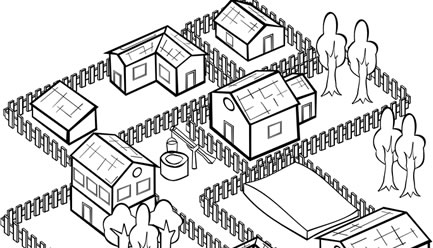 We are pleased to bring to your attention HomeSchool Architecture lessons.
Lessons are taught by a trained architect, long time homeschool mom and lover of the arts, Amy Gillispie.
My incredible husband and I have a house full of children:). We've been homeschooling for over 16 years now! It has been a blast! We've tried many curricula over the years. If you want any input on one in particular, one of us probably has an opinion :). Our oldest graduated in May 2015! He's on his way to college in the fall! Our youngest is three and is excited to start "school" like her big brothers and sisters.
Classes are available for children ages 7 and up. Sessions reasonably priced! The best part is one fee can be applied to the entire family.
Visit the site Homeschool Architecture to get more information about classes and pricing.