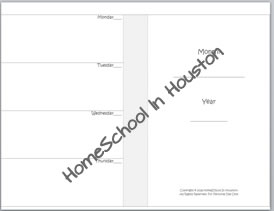 Description
This free printable pdf contain a file that is one month of week on two pages with a single 'Notes" page at the end of the month. The calendar is made for A5 and half sheet planners such as Franklin Covey Classic, Filofax A5, Kikki K medium.
The design is unobtrusive and uses grey tones to allow for light ink use and easy decorating with washi tape, stamping and stickers.
The calendar is meant to be printed 'borderless' on 8 1/2" x11" letter sized paper. After printing, simply cut the pages in half and punch.
Please note:
This Calendar is free for your personal use.
You may print as many copies as you wish,
You may not sell this file
You may not bundle this file either electronically or in its printed state for any kind of distribution whether free or paid.
We respectfully ask that you please link to this page and not to the file directly. From time to time we update our files and this may mean the file's direct link will change.
Do you have any feedback about this file? Please send us an email info@homeschoolinhouston.com