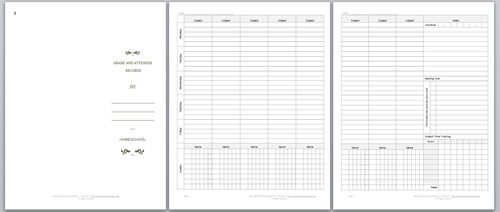 We are very pleased to share with you a very comprehensive Attendance and Grade Tracker for homeschoolers.
This is Attendance and Grade Tracker file:
Undated
Letter Sized (8 1/2X11 inches)
Week on Two pages
105 pages total
Light Ink use
Up to 8 children
Up to 8 subjects per week
This file is made free for your personal use only. This file may not be redistributed in any form nor bundled in any package for any use, commercial or otherwise, without the express, written approval of HomeSchool In Houston.
Please - when linking, link only to this page. Files may be moved, or renamed at anytime. This page is the permanent home of this file.
If you have any question, suggestions or comments, please email us info@homeschoolinhouston.com