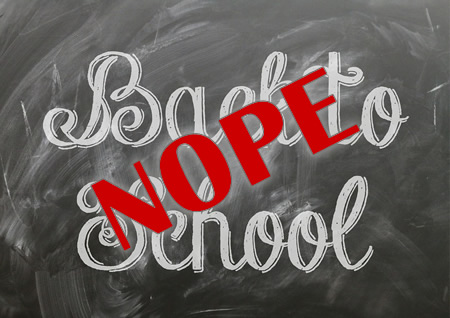 On August 22nd, millions of Texas public and private school students will attend their first day of class for the new school year. While these children are corralled back into their classrooms, Texas homeschoolers - traditional, relaxed and unschoolers alike - will be free to make other choices. Texas homeschoolers are free to choose a different start date or a different kind of 'Back To School' entirely - something low key, fun and educational too.
Three state wide groups Texas Home Educators, Texas Unschoolers and Catholic Family Educators, are calling for a day of fun, festivities and family time for Texas homeschoolers.
Ellie Andrew, chairman of Family Catholic Educators, said, "Our children learn all the time. They don't need to go to a place called `a school,' to be taught by someone called `a teacher,' in order to learn. Not Back to School Day reminds us of why we are homeschooling."
You can read the full press release from Texas Home Educators here.
Homeschool In Houston adds its voice to this call and encourages our local area families to celebrate our homeschooling freedom. Please take a moment to share what you, your family and/or homeschool group will be doing to make this year's NOT Back to School Day memorable!
Drop us an email - send your story or pictures or go over to our forum (you must sign up).