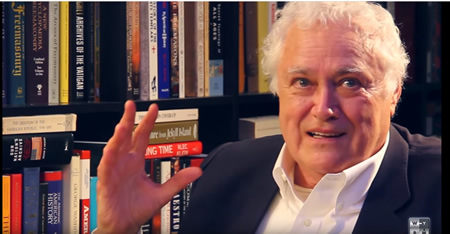 By Mary Pride
Printed in PHS #37, 2000.
Long time advocate for sanity in education and a friend to homeschoolers John Taylor Ghatto sat down with homeschooling author Mary Pride to give this very engrossing and revealing interview. I have copied a bit of it here. Please visit their site, read the article in it's entirety. It will help you, especially as a new homeschooler, see how far we've come, how much we've done and how much is left to do!
Enjoy!
Well, anyone who's had the experience of a discipline, whether it's gardening, or pottery, or dressmaking - or, auto mechanics! Give me the ten worst children on planet Earth, and let me open the hood of a car and have a skillful mechanic with tools working on it, and I'll tell you, the majority of those kids will be standing around watching. Just watching so intently, what's going on. I think that's a universal need, a yearning, an appetite, and learning a discipline's the best way to feed it. I wouldn't worry about it being exactly the right discipline, either. Once somebody gets the hang of a discipline, they're able to segue into another.

They need leadership training, and that involves giving them responsibility, giving them association with other people who are leaders, other than yourself.

Kids really need to know how to recognize and challenge the assumption that everyone who acts like an authority is an authority, because so many people masquerade as authorities around them. Not only television shows and newspapers and schoolteachers, but we get authoritarian statements from everywhere. That doesn't mean you have to be rude or ill-mannered, but you really need to be able to see what the assumption is behind what someone else wants you to do, and then how to challenge that assumption, how to test it.

Kids need to be able to take advantage of chance opportunities. I've come to the belief, Mary, that there aren't any lives that don't have, at odd moments, tremendous opportunities available to them, but these little windows open and close, and most people aren't even aware that the window ever was open for them. So you have to be on your toes.
The full text of this article can be found here.