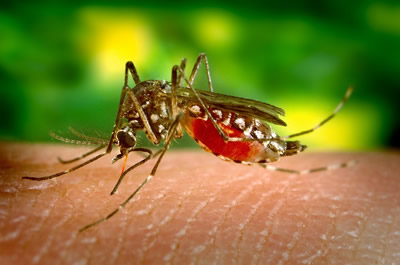 It's been RAINING it seems like FOREVER!!!
My backyard and both side yards had about 8 inches of standing water yesterday. It's really bad.
So bad, my cats have called a truce so they don't have to go outside. I let one of my cats outside - well tried to anyway. He stepped onto the porch, took one look at the water and did this very elegant, agile turning flip and darted back into the house. A every incensed look on his face. Yes, the cats, in unison, have agreed to live together in harmony during this 'period of the weeping sky" LOL. I have had to change the litter boxes more frequently.
Honestly, I have been enjoying the rain. But I know it's taking a toll on people and wildlife everywhere. The Wildlife Center Of Texas is calling for emergency donations to help fund rescue efforts all across the flooded areas. You can donate to them here.
Besides the flooding and the obvious disaster that is, we have another problem. Mosquitoes. With all the rain there is now so much standing water where our Texas sizes Skeeter pests can breed and flourish. Which means the increase risk of the spread of disease. Not to mention the annoying itchies!!
Here is a DIY recipe that is simple to make and effective against the Skeeters and non-toxic.
I found it on Youtube - you can watch the video here:
Mix the oil and glycerine together into your bottle, add enough water to fill the bottle.  Shake.
This spray can be used anywhere except on your skin and your pets. Spray on clothing, fabric, plants and outdoor furniture. 
Both the Glycerine and the Essential oil can be found at Whole Food in the "Now" brand which the carry. You can also order these in bulk through Mountain Rose Herb
I would buy a new spray bottle as opposed to reusing one that had a chemical in it. You can sometimes find bottles at the Dollar Tree or 99Cents Only Stores.
Stay safe and dry out there!
Oh. Follow the  hashtag  #HoustonWeather on Twitter for info, pictures from around the city and some seriously funny tweets about the flooding.