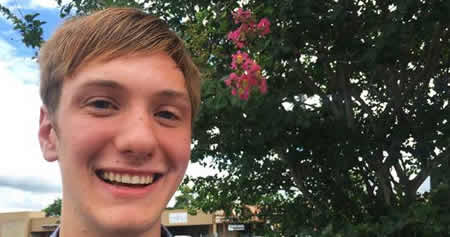 We congratulate 17 year old Hudson Mills and his parents on his amazing achievement! His scholarships will take him from Paige to College Station to NASA in Houston and finally 7000 miles away to Deyang, China. 
Congratulations and much success to you Hudson!
Hudson Mills has been homeschooled his whole life. He spent much of his formative years on his family's 20-acre property in Paige with his four younger brothers – his mother, a former schoolteacher, his primary educator.
Despite the non-traditional upbringing, Hudson said he's not scared to face the world. This summer, he'll spend 10 weeks traveling the world, studying geosciences, engineering and Chinese.
This week he packed up for Texas A&M University in College Station to live on campus and study geology. After seven days there, he'll head to Houston for a course at NASA's Johnson Space Center planning a mission to Mars.
Read the article on The Statesman